Member of Sanford Rose Associates® Network
Get A Career In Power / Renewable Energy Sector
Welcome To Windward Talent Group. We are a boutique Executive Search Firm specializing in Electrical Power, Renewable Energy, Energy Storage, Grid Edge, CleanTech, EV and Microgrid markets.
Contact Us
Our Services
Welcome To Windward Talent Group!
We are a leading executive recruiting firm speacializing in the power and clean energy space. We have a proven track record of success in placing top talent in key positions at leading companies in this rapidly growing industry.

Our team of experience recruiters has a deep understanding of the power and energy markets. We know what it takes to find the right candidates for your company, and we are committed to providing you with the best possible service. We are the only recruiting firm that has the actual industry experience and HR expertise you need to ensure you have the right people, in the right positions, at the right time.

We understand that finding the right employees can be a challenge, but we are here to make the process as easy as possible for you. We will work with you to understand your needs and goals, and we will then use our extensive network to find the best possible candidates.

We are confident we can find you the best employees and executives to help your company acheive its goals and outpace the competition. Contact us today to learn about our services.
Having a career in the Power and Clean Energy sector can be both rewarding and challenging. This field involves designing, developing, and maintaining energy systems that are critical to modern life, while also addressing important environmental concerns. As the demand for sustainable and clean energy sources grows, this sector offers numerous opportunities for professionals with expertise in areas such as electrical engineering, project management, policy development, and research and development. Careers in this sector can be found in a variety of organizations. If you're interested in making a positive impact on the world while pursuing a dynamic and exciting career, the Power and Renewable Energy sector may be an excellent choice.
The TRACCS Process and Approach to defining Performance Based Search Requirements
Exclusive Recruitment Solutions – FTE and Contract
Retained Recruitment Solutions
Contract Staffing Solutions – Interim, IT, Engineering, etc.
Retention Solutions
Personality Assessment Solutions – DISC Profile Experts
Relocation Assistance Program
Near Shoring Talent Solutions
Off Shoring Recruiting and Staffing Solutions
RPO – Recruiting Process Outsourcing Solutions
RPM – Performance Analytic Solutions
About Sanford Rose Associates®
Sanford Rose Associates is comprised of an elite network of independently-owned executive search firms that provide personal service and undivided attention to our clients and candidates. Our affiliations with the International Executive Search Federation, Kaye/Bassman International, Next Level Exchange and Next Level Marketing Communications provide our clients a unique foundation that does not exist anywhere else in the search industry today.
Sanford Rose Associates
Expertise: Sanford Rose Associates Office Owners have on average over 20+ years of experience in the markets we serve, allowing for a precise understanding of what clients need. This level of specialization allows us to be true consultants who can offer our clients insights not available from any other source. Due to this finely niched experience, we have longstanding relationships with candidates and can not only identify the right prospects quickly, but also have a deep understanding of cultural nuances, comparative structures, critical skill sets and compensation and benefits intelligence. In most cases, it takes years to earn the right to build relationships with the top tier of talent that exists – and Sanford Rose Associates offices have spent decades earning the right to be trusted advisors to that top tier.

Array of Services: Due to the expanse of the Sanford Rose Associates network, we are able to provide our clients with a suite of services far beyond those of most executive search organizations. Agreements are customized based on the specific needs of the client and can range from a single position, a large-scale growth initiative, or interim services. Clients benefit from resources including behavioral profiling, video interviewing, social media strategies, e-cruiting capabilities, and competitive analysis. Sanford Rose Associates has the capability to conduct internal training seminars for our clients, with subjects spanning from corporate recruiting best practices to effective onboarding and retention strategies.

Retention: At Sanford Rose Associates, our mission is to not only assist our clients in securing the top talent that exists, but to also retain that talent for the long term. The parent company of Sanford Rose has been named the "#1 Best Company to Work For" on four separate occasions, and provides consulting services for clients desirous of creating a culture of retention and performance. Who better to help organizations secure and retain the best and brightest than an organization that has received awards for doing this themselves.

Credibility: Sanford Rose Associates owners and search consultants are regularly called upon to provide subject matter expertise to the industry, and are recognized as experts by The Wall Street Journal, CNBC, Fortune, Business Week, USA Today, Fox News, Inc. Magazine, Bloomberg, CNN and other local and niche publications. As an affiliate of Sanford Rose Associates, Next Level Exchange is recognized as the #1 Leading Training Organization for the search industry, having trained over one thousand recruiting firm organizations in over thirty countries around the world. We are not only living the best practices of the search profession, we are teaching and sharing them to the entirety of the executive search industry.

Global Reach: Sanford Rose Associates offers a unique combination of local knowledge and international reach. We provide our clients with a 360-degree human capital consulting solution incorporating the market expertise and the international and multicultural values of our partners into a unified process to deliver you success.

Proven Track Record: Sanford Rose Associates and its parent company are ranked as the 10th Largest U.S. Search Firm by Executive Search Review; demonstrating our ability to deliver the caliber of talent that our clients both require and deserve. For over 50 years, Sanford Rose Associates has maintained an exclusive network of offices that remain unparalleled in terms of professionalism, performance and service that exceeds our clients' expectations.
Contact Us
Fill out the form on the right to contact us or click the email address below to send us a message.
---
Address
Windward Talent Group
Cleveland, OH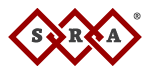 © 2023 Windward Talent Group - A member of the Sanford Rose Associates® network of offices. "Sanford Rose Associates®", the three-diamond "SRA" logo, "Dimensional Search®" and "Finding People Who Make a Difference®", are all registered service marks of Sanford Rose Associates International, Inc., a Texas corporation.